---
Hi There! I am Lin and thank you for stopp

​

ing by. I am passionate about yoga and yoga clothes. Teaching is one way I share yoga with the world. I would like this blog, Yogini's Closet, to be the other way.

​
---
Overall Rating - 8.4

/ 10

I love the performance of the glossy, leather like fabric. It covers everything needed from yoga to high impact gym workouts. The 7/8 length is perfect for my height (5'2"). The only complaint I have is the ultra wide encased elastic band. Although it keeps everything tucks in and stays put, it is too uncomfortable to wear.
Overall Rating - 8.6

/ 10

The Dusted Microstretch fabric is stretchy with the medium compression for muscles support. Unfortunately, it is scratchy when rubbing against the skin in bound asanas and the breathability isn't the best. Nonetheless, it's a stylish and high performance legging...
​

Overall Rating - 9.0

/ 10

l love the

She-Wolf Seamless Legging for its comfort, high performance fabric and flattering fit. It works very well for yoga and gym workouts. The legging is by far the most budget friendly yoga pant. For $35, it covers everything needed if not more...
​

Overall Rating - 8.1

/ 10

Varley Kensington Legging

is made with the high performance fabric. It is soft, stretchy, sweat wicking and fast dry. While I like most features of the legging, there are two things less than ideal. 1) It isn't 100% opaque. 2) The elastic pinches the waist...
Whether you are new to yoga or have been practicing a while, we all need few pairs of high quality, great performance and flattering yoga pants. Check out Top 5 from Yogini's Closet.

L'urv Spot Me Legging

works great

for yoga, gym workouts. Its comfort high waistband with right amount of compression enhance your natural curves.

Look up Size Reference &​ Fitness Pro Discount for various athleisure brands.
Check Out
Movie Hustle
where Yogini's Closet is Mentioned as Top 100 Fashion Blogs
| | | |
| --- | --- | --- |
| --- | Follow Along on Instagram | --- |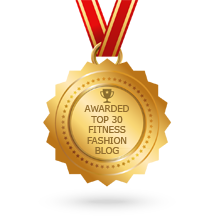 ALL PHOTOS & CONTENT © 2017-2018 YOGINI'S CLOSET. ALL RIGHTS RESERVED.