---
Welcome to Yogini's Closet

. My name is Hsiaolin.
​I am passionate about yoga and yoga clothes. In addition to my day job, I have been teaching yoga since 2012. Teaching is one way I share yoga with the world and this blog is the other way.

​
---
* I will NOT make any commission if you use any code listed above.
| | | |
| --- | --- | --- |
| | | Dashion trends come and go (and come and go), but there are some things that will never go out of style. One of them is the timeless animal print. Animal print leggings are more popular this season than ever. You can find their traces everywhere. Among them, Leopard has to be the most often seen print. In addition to that, cheetah, python / snake and zebra prints are also well liked. To prove how popular animal print leggings are this season, I list 21 pairs from brands I like and / or follow closely here. Even though I don't own most leggings I share today, I hope to shed some light of them based on my experiences of the brands. ​ |
Overall Rating - 9.8

/ 10

Athleta Leopard Elation Ultra High Rise Tight

is an awesome all around workout legging. The Powervita fabric is buttery soft and stretchy. It is moisture wicking and fast dry. It allows me move freely in yoga yet provides sufficient muscles support in HIIT. The ultra high waistband keeps everything tucked in. In addition, the legging gives a flattering look.
Overall Rating - 9.8

/ 10

Yvette Shift Light Legging

is one of the most comfortable leggings I've ever worn. The exceptionally soft fabric is lightweight, stretchy, breathable, fast dry and sweat wicking. The flat waistband stays put with movement and provides great coverage...

​

Overall Rating - 8.8

/ 10

Overall Rating - 9.2

/ 10

I love the performance and fit of Moonchild 7/8 Seamless Legging.

The fabric is stretchy, breathable, and moisture wicking. The ultra high waistband stays put with movement and provides great coverage for the belly. The legging is completely opaque...


​
Whether you are new to yoga or have been practicing a while, we all need few pairs of high quality, great performance and flattering yoga pants. Check out Top 5 from Yogini's Closet.

L'urv Spot Me Legging

works great

for yoga, gym workouts. Its comfort high waistband with right amount of compression enhance your natural curves.

Look up Size Reference &​ Fitness Pro Discount for various athleisure brands.
Check Out
Movie Hustle
where Yogini's Closet is Mentioned as Top 100 Fashion Blogs
Wondering which Yoga Mat to Order?
​
Visit
Consumers Advocate
to Read The Extensive Reviews / Comparisons of Eco-Friendly Mats
| | | |
| --- | --- | --- |
| --- | Follow Along on Instagram | --- |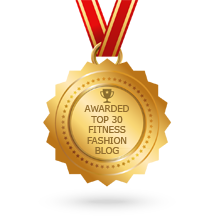 ALL PHOTOS & CONTENT © 2017-2019 YOGINI'S CLOSET. ALL RIGHTS RESERVED.