---
Hi There! I am Lin and thank you for stopp

​

ing by. I am passionate about yoga and yoga clothes. Teaching is one way I share yoga with the world. I would like this blog, Yogini's Closet, to be the other way.

​
---

I am taking some time off this summer. I will be in Colorado for RYT 300 training from July 13 till August 12. It's going to be intensive but I am excited. I will share a new review either on Aug 18 or 25. Enjoy your practice!
​

Overall Rating - 9.6

/ 10

DYI Printed 7/8 Crop BW Stripe Mix

is a versatile legging. It can be worn for high impact workouts as well as yoga including the heated class. The fabric is very stretchy yet providing enough compression for muscles support. It is lightweight and breathable. The flat waistband stays put and keeps everything tucked in.
Overall Rating - 8.7

/ 10

I am satisfied with the performance of Liquido Active 7/8 Legging Peacock Plumage

. The fabric is super stretchy, soft and comfortable. I really like to wear it for yoga. However, I have two complaints: 1) overlocking seams and 2) no gusset...

Overall Rating - 8.5

/ 10

Liquido Active Om Legging Celebrate is made with the exceptional soft Poly-Lycra blend fabric. It is super stretchy, fast dry and moisture wicking. The flat waistband sits up to the navel which keeps everything tucked in with a sinfully comfortable fit...
​

There are many things to like about

prAna Serafine Legging

, including the sustainable fabric and great breathability. I don't mind the thick fabric as I can wear it when teaching or home practicing in winter, even though it's not ideal for hot yoga...

​
Whether you are new to yoga or have been practicing a while, we all need few pairs of high quality, great performance and flattering yoga pants. Check out Top 5 from Yogini's Closet.

L'urv Spot Me Legging

works great

for yoga, gym workouts. Its comfort high waistband with right amount of compression enhance your natural curves.

Look up Size Reference &​ Fitness Pro Discount for various athleisure brands.
Check Out
Movie Hustle
where Yogini's Closet is Mentioned as Top 100 Fashion Blogs
| | | |
| --- | --- | --- |
| --- | Follow Along on Instagram | --- |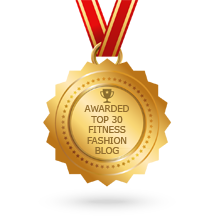 ALL PHOTOS & CONTENT © 2017-2018 YOGINI'S CLOSET. ALL RIGHTS RESERVED.