---
Welcome to Yogini's Closet

. My name is Hsiaolin.
​I am passionate about yoga and yoga clothes. In addition to my day job, I have been teaching yoga since 2012. Teaching is one way I share yoga with the world and this blog is the other way.

​
---
90 Degree by Reflex: Sports bras buy one get one free (discount applied at checkout).
​​Aktiv: Save 15% off the entire Moonchild line along with any of Akti'vs other fabulous Scandinavian brands using the code YoginisCloset.
Yoga Democracy

: $20 off using the

link

.

Yvette: Limited time 20% off with code BLACK20; 10% off with code yogi10.
* I will NOT make any commission if you use any code listed above.
Ashtanga Yoga Mysore Practice

may appear to be a boring and repetitive routine; however, the same practice is never the same each time I step on my mat. This is one of many reasons I love Ashtanga.

By paying more attention to the body and listening closely to the breath, the same posture and sequence are never the same. The same Surya Namaskar A I do at the beginning of the practice never changes (ekam - inhale, dwe - exhale), yet it's not the same each time I do it.
​
Whether you are new to yoga or have been practicing a while, we all need few pairs of high quality, great performance and flattering yoga pants. Check out Top 5 from Yogini's Closet.

L'urv Spot Me Legging

works great

for yoga, gym workouts. Its comfort high waistband with right amount of compression enhance your natural curves.

Look up Size Reference &​ Fitness Pro Discount for various athleisure brands.
Check Out
Movie Hustle
where Yogini's Closet is Mentioned as Top 100 Fashion Blogs
Wondering which Yoga Mat to Order?
​
Visit
Consumers Advocate
to Read The Extensive Reviews / Comparisons of Eco-Friendly Mats
| | | |
| --- | --- | --- |
| --- | Follow Along on Instagram | --- |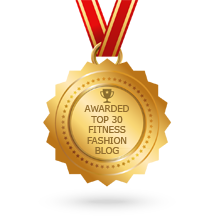 ALL PHOTOS & CONTENT © 2017-2019 YOGINI'S CLOSET. ALL RIGHTS RESERVED.