---
Welcome to Yogini's Closet

. My name is Hsiaolin.
​I am passionate about yoga and yoga clothes. In addition to my day job, I have been teaching yoga since 2012. Teaching is one way I share yoga with the world and this blog is the other way.

​
---
​​Aktiv: Save 15% off the entire Moonchild line along with any of Akti'vs other fabulous Scandinavian brands using the code YoginisCloset.
LIFORME: 10% off all red mat with code RED10.
Vimmia: 50% off with code BFRIDAY50.
Yoga Democracy: $20 off using the link.
Yvette: Limited time 20% off with code BLACK20; 10% off with code yogi10.
* I will NOT make any commission if you use any code listed above.
Overall Rating - 9.5

/ 10

Colorfulkoala High Waisted Patterned Legging

is one of the best budget friendly yoga pants. Its performance, quality, fit and comfort are above average and exceeds my expectations. The legging

brings me comfort and confident in my practice.

For under $30, it has me covered in yoga and more.
Overall Rating - 9.8

/ 10

Constantly Varied Gear Sangria Legging offers everything I need at the gym. The high compression fabric provides tons of muscles support, no jiggly thighs and butts when jumping. The high waistband offers great coverage and keeps the belly tucked in...
​

Personally, I don't believe in "one size fits all." Doing just one type of exercise is not enough. Yoga is my main exercise, and I find cardio workouts and strength trainings compliment it well. Diversifying the workout gives me a more balanced fitness regimen...

​

It is the stretchiest jeans I've ever worn,

reDEW8 Örn Denim Jeans

.

Believe or not, its elasticity is on a par with leggings. I don't think there are many jeans in the market that will allow me to do a full split,

but

reDEW8 Örn Denim Jeans

do...
Whether you are new to yoga or have been practicing a while, we all need few pairs of high quality, great performance and flattering yoga pants. Check out Top 5 from Yogini's Closet.

L'urv Spot Me Legging

works great

for yoga, gym workouts. Its comfort high waistband with right amount of compression enhance your natural curves.

Look up Size Reference &​ Fitness Pro Discount for various athleisure brands.
Check Out
Movie Hustle
where Yogini's Closet is Mentioned as Top 100 Fashion Blogs
Wondering which Yoga Mat to Order?
​
Visit
Consumers Advocate
to Read The Extensive Reviews / Comparisons of Eco-Friendly Mats
| | | |
| --- | --- | --- |
| --- | Follow Along on Instagram | --- |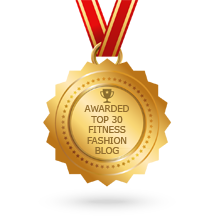 ALL PHOTOS & CONTENT © 2017-2019 YOGINI'S CLOSET. ALL RIGHTS RESERVED.