---

Entwined Wunder Under Pant Hi-Rise
​50 Ice Grey Black is back in stock!!!

​Deals!!!

---
- Latest Posts -
Yogini's Closet

is almost one year old! I want to thank everyone who has been supporting me along this journey. At the end of the year, I would like to share my favorite, top rated yoga pants of 2017. Please note that my top picks are specific for yoga, which means they may not be the best choices for other activities like HIIT and vice versa.
---
---
Author's Rating: 9.1

/ 10

Glyder Vital Tight

is made with cottony feel FORMA101 fabric. It is four-way stretch, breathable and sweat wicking. The high waist style offers great support. It is a perfect 7/8 legging creating a leggy and flattering look.

​
---
Author's Rating: 8.3

/ 10

HPE High-Waist Moto Legging

is made with super stretchy Nylon and Spandex blend fabric. It is breathable and moisture wicking. The legging is slick and stylish.

​
- About -
- Discount -
* None of the links are paid service. If you use the code "yoginiscloset" at checkout, I will make small commission at no extra cost to you.
- Follow Along on Instagram -
#YoginisClosetIdea if there is any brand you'd like me to review.
Hi There! I am Lin and thank you for stopping by. I am passionate about yoga and love sharing my passion with the world through teaching and blogging.
Let's Connect!
Search
Size & Pro Discount
---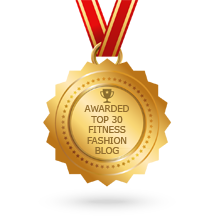 ALL PHOTOS & CONTENT © 2017-2019 YOGINI'S CLOSET. ALL RIGHTS RESERVED.